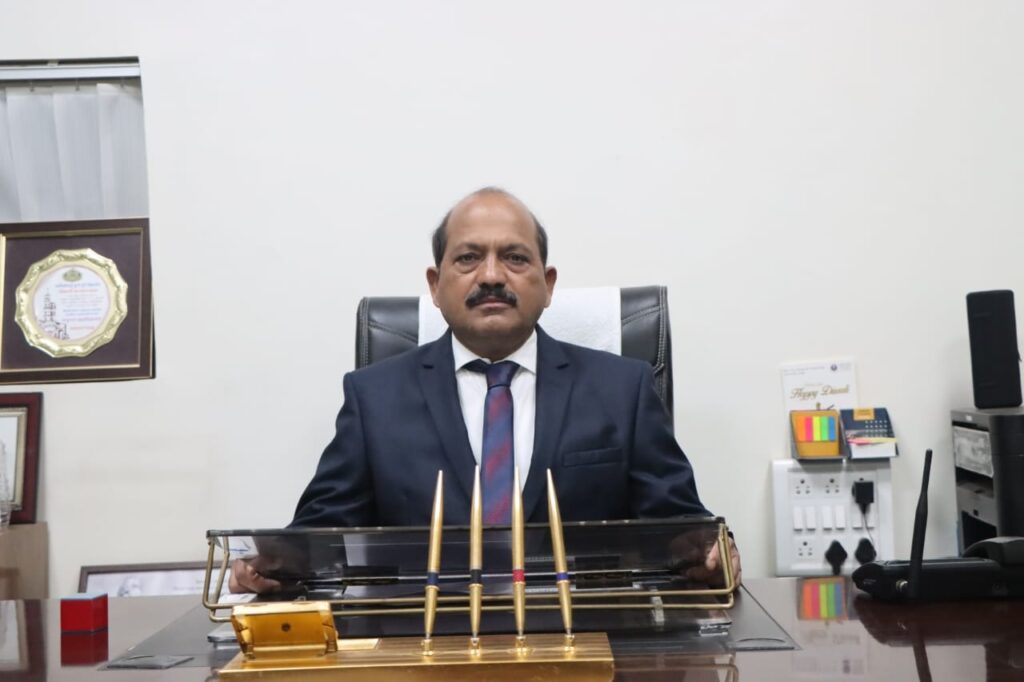 महाराष्ट्रातल्या अग्रगण्य असलेल्या शतकोत्तर प्रवास करणाऱ्या मराठा विद्या प्रसारक समाज संस्थेचे दिंडोरी येथील कला, वाणिज्य आणि विज्ञान महाविद्यालय, या महाविद्यालयाच्या डोंगराळ आणि आदिवासी भागातील विद्यार्थ्यांचे शैक्षणिक भरण-पोषण करणे, शिक्षणाच्या विविध सुविधा उपलब्ध करून देणे, कोरोना ग्रस्त स्थितीतही विद्यार्थ्यांसाठी ऑनलाइन टिचिंग-लर्निगची व्यवस्था करणे हे आमचे कर्तव्य आहे. 
विद्यार्थ्यांना रोजगार उपलब्ध व्हावा म्हणून अनेक कार्यशाळा, चर्चासत्रे, रोजगार मेळावे आदींचे आयोजन करणे तथा अनेकविध उपक्रमांचे, अभ्यास सहलींचे आयोजन करून विद्यार्थ्यांना सहभागी करून घेणे,  सामाजिक बांधिलकी, नैतिक मूल्य, चारित्र्य संवर्धन, ज्ञानसंग्रहण, अध्ययन वृत्ती वाढीस लावणे. शैक्षणिक माध्यमाची भाषा व मातृभाषे बद्दलचे प्रेम वृद्धिंगत करणे, नोकरी व उद्योग व्यवसायाची संधी उपल्ब्ध करून देणे. परिसर स्वच्छतेचे भान देणे. शासनाच्या शिष्यवृत्ती बरोबरच इतर सामाजिक, औद्योगिक संस्थांकडून शिष्यवृत्ती प्राप्त करून देणे अशा उद्दिष्टांच्या परिपूर्तीकडे महाविद्यालयाची वाटचाल आहे.
आमची मराठा विद्या प्रसारक संस्था, संस्थेचे मान्यवर पदाधिकारी, सभासद ,प्राध्यापक,  विद्यार्थी व विद्यार्थिनी, पालक, ग्रामस्थ यांच्या सहकार्यामुळे हा प्रवास आनंदी होत आहे. महाविद्यालयाशी जोडलेल्या सर्व घटकांसाठी मी सुयश व चांगले आरोग्य चिंतते.
The College of Arts, commerce & Science at Dindori, one of the leading institution which is ageing more than hundred years (Centenary journeys) branch of Maratha Vidya Prasarak Samaj Sanstha in Maharashtra State, has been providing educational facilities to the students in the hilly & tribal areas of the college.
The college providing various educational facilities & it is our duty as well as responsibility to organizing online Teaching learning (E-Learning) for the students even in the situation of pandemic of COVID-19. To organize various workshops, seminars, job fairs, study trips to provide employment opportunities to our college students. the aim of the college is to increase involvements of students in various activities like study tips, social commitment, moral values, character development, knowledge acquisition, study attitude, to increase the love of language and mother language of the educational media, to provide platform of job & business opportunities, to create awareness about the cleanliness the premises, to get scholarships from Government as well as other socio-industrial institutes. Our college is on its way to fulfilling such objectives.
This journey is being made happy due to the co-operation of our Maratha Vidya Prasarak Sanstha, esteemed office bearers of the institutions, members, professors, students, parents, villagers. I am truly concerned about success & good health for all the concerned elements of the college.